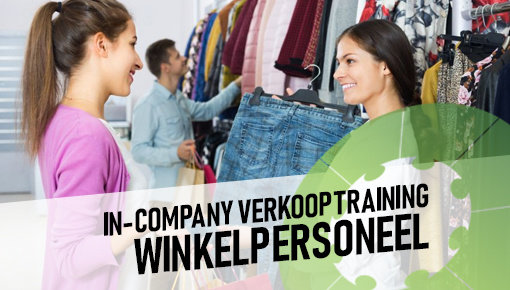 In-company training Shop staff
In this In-company sales training for Shoppers, the sales staff discover what top sellers have to thank for their success.
€1.300,00 Excl. tax
€1.573,00 Incl. tax
Read the full course content, the specifications, the reviews, select your desired training date, select the number of participants and book your (customized) Incompany shop staff sales training directly online.