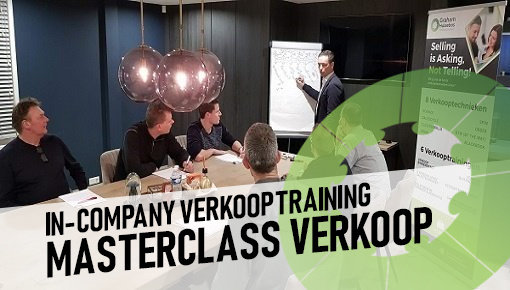 In-company training Masterclass Selling
Advantages In-company Masterclass sales training. The sales training can be tailored to your organization. When the training is followed at your own location, this saves travel time and travel costs. Often an In-company training is cheaper.
€1.300,00
€1.100,00
Excl. tax
€1.573,00
€1.331,00
Incl. tax
Read the full course content, the specifications, the reviews, select your desired training date, select the number of participants and book your (customized) Incompany sales training 8 different sales techniques online.