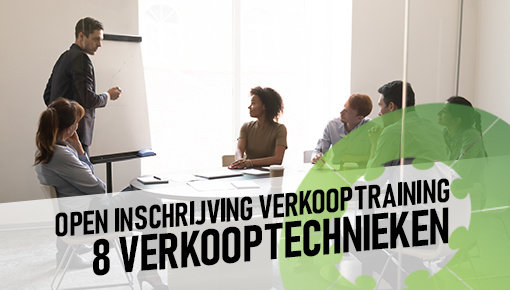 Sales training 8 sales techniques
In this sales training Masterclass Verkopen you discover in 1 day how top sellers owe their converting success to the best selling techniques.
€499,00 Excl. tax
€603,79 Incl. tax
Read the full course content, the specifications, the reviews, available data and place and then book your Masterclass Sales Training with 8 sales techniques directly online.
Sales training 8 sales techniques Advisable sales (Consultative Selling).
Everyone knows that it is wise to bet on multiple horses and spread the chances.
This training is aimed at learning, switching and combining 8 different sales techniques, each of which has proven their effectiveness in practice in advisory selling (consultative selling) in all commercial professions such as account management, sales sales, sales office sales. telephone sales and acquisition and store sales.